Mountain Brook High School Graduation Class of 2010 from Dale Gorham on Vimeo.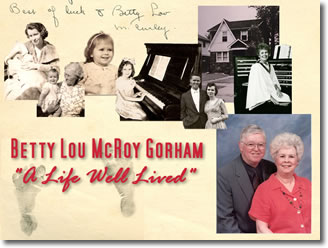 Betty Gorham Tablescapes
Spring 2008
"Treasures of Spring"
The First Baptist Church of Saks honored Mom by renaming their biannual Ladies Night Program to the Betty Gorham Tablescapes. Over 250 people attended the Spring event on April 29th, 2008 including many of our family and friends.
Click here to view Mom's Tribute Video "A Life Well Lived"
Click here to view photos from "Treasures of Spring" on the FBC of Saks website.
Head Start Association Conference
This is the view from our room during our trip to the Head Start Association Conference.
Click here to view a harbor tour.
You can click on the image to spin it around with the mouse or use the arrow keys. + and - act as zoom.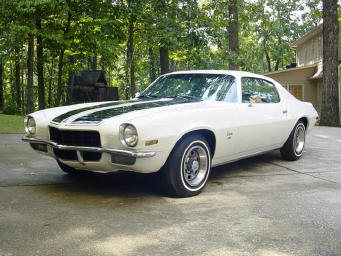 New Life for 1972 Camaro
I recently found a new home for my first car - a 1972 Camaro! My insurance agent is an avid car rebuilder and begin working on the Camaro as soon as he took it home.
Click here to look at more photos!
Jackie Tanner featured in The Huntsville Times - 05/22/07
Click here to read it!

2007 Aaron's 499
Talladega Superspeedway
March 29, 2007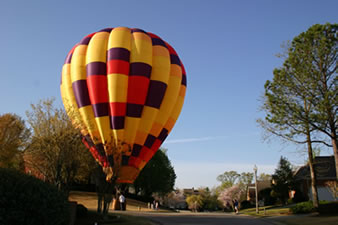 Morning Landing
March 24, 2007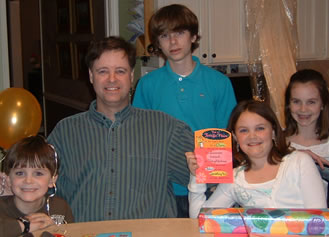 Dale & Leigh Hampton's Birthday Party
February 22, 2007

More photos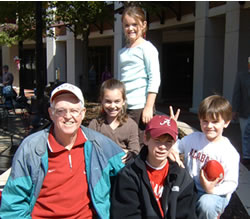 Homecoming
University of Alabama
October 16, 2006
Opal Tanner
November 16, 1918 - October 23, 2006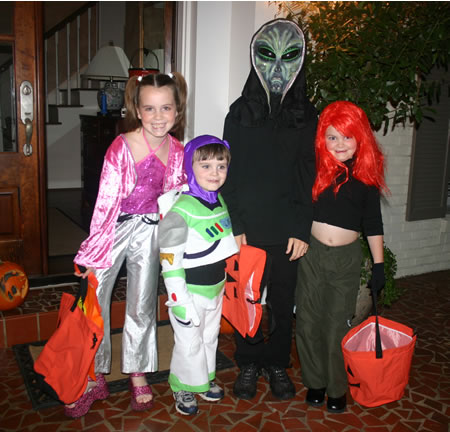 Halloween 2004


more pics>>>
2004 Glasscock Family Reunion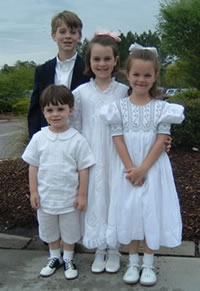 Happy Easter from The Gorhams!
Happy Birthday Dale and Leigh Hampton!!!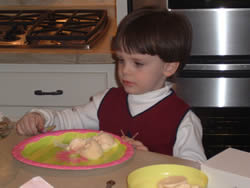 Harrison loves ice cream!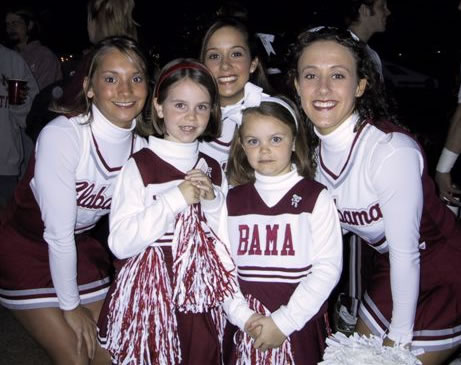 Roll
Tide
Roll!
Cameron and Leigh Hampton with the Bama Cheerleaders at the LSU game.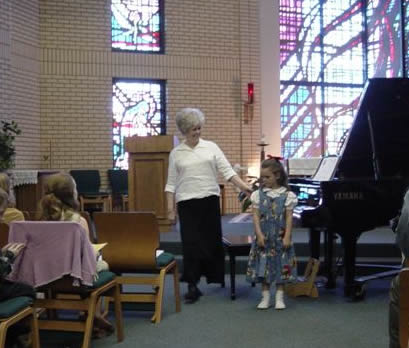 Leigh Hampton and Grandmother perform together during recital in October 2003.
Leigh Hampton plays her rendition of Old McDonald's band.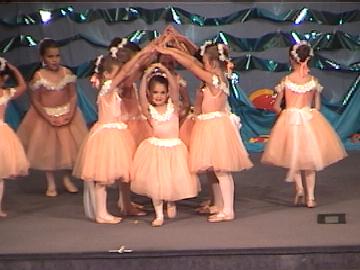 Leigh Hampton's Ballet Recital - May 3, 2003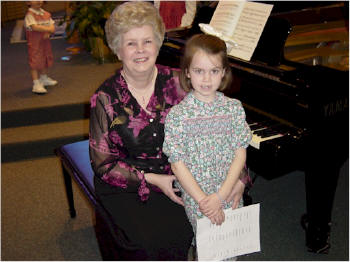 Cameron and Grandmother perform together during recital!!!
Cameron receives a Superior rating on her certificate!
More photos, plus an actual photo of Dale's birthday cake >>>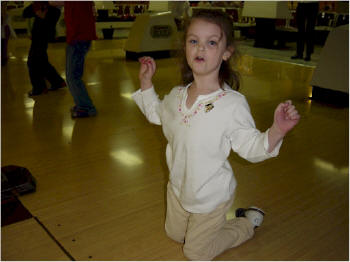 Leigh Hampton celebrates Six!!!
Bowling for Birthday Cake!
Mom's 65th Birthday!
February 9, 2003
Dinner at Macaroni Grill
Cake and Ice Cream at Gary and Laura's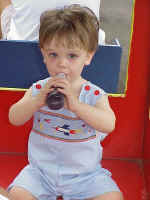 Happy Birthday Harrison!
You're TWO Today!!!
July 18, 2002

Yonder Comes A Train!!! more>>>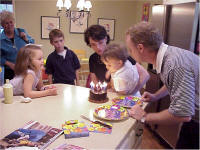 Happy 39th Birthday Gary!!!
May 21, 2002 - A red letter day in history was celebrated today. A mere 39 years ago, Gary Gorham - youngest son of Jim and Betty Gorham - was born into the world. Gary's family, Laura, Coleman, Cameron, Leigh Hampton, and Harrison, plus his Mom and Dad and his brother Dale, took the Birthday Boy to lunch at Justin's on Valleydale road. Beautiful table decorations and party favors were provided by sis-n-law, Florence. Also attending was Leigh Hampton's friend, Anna Lee. Cake and ice cream were served later that evening at their gorgeous residence on Cherokee Drive. MORE >>>
Let it Snow???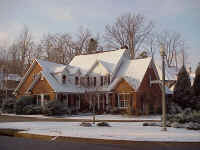 January 3, 2002 - As usual, they never can predict when it is really going to snow here. We were supposed to have experienced 2 to 4 inches of the white stuff the night before and didn't get squat! And then, the weather prognosticators tell us that there may be a little snow on the morning of Thursday, January 3, 2002 but there would be no accumulation to speak of. Well, tell that to the thousands of stranded motorists across the Alabama area that there's nothing to be worried about.

Here's how to plan for snow in Alabama. If they're predicting snow, save your trip to the supermarket for bread and milk. It's only a plot to sell more groceries. If you wake up in the morning and you find that your neighbor's car has slid off the road and now resides on your front porch, it has snowed or is still snowing.
Great Pumpkin Patch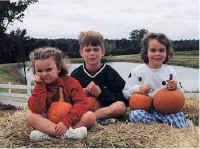 October 9, 2001 - Even though Leigh Hampton appears to be bored out her gourd - or pumpkin in this case - she really did have a great time with Aunt Sara and cousin Jonathan on their trip to the Great Pumpkin Patch in Hayden, Alabama. N2N provides the web hosting and web design services for greatpumpkinpatch.com and Jonathan took some new pictures for the site while taking Leigh Hampton, Coleman and Camera to The Patch.
Click here for more pictures of their visit.